Attic Doors & Stairs.
Have you space in your loft that you could make good use of? Maybe your family has expanded or you want your own little man cave or extra storage space.
The easiest way to access this space is via attic doors and stairs. We offer a range of attic stairs including manual folding loft ladders, semi automatic and full electric. All our stairs come complete with an attic door. Effectively the attic doors and stairs come as a package. The stairs come with a hatch/door that enables you to access your attic area.
The ladder is attached to the hatch and once the hatch is open the ladder extends out so you can climb up safely.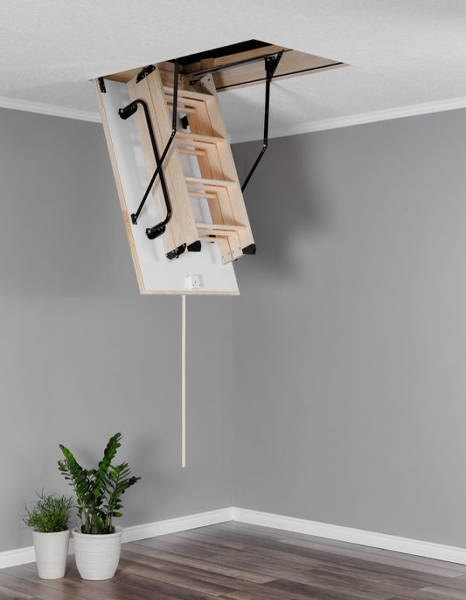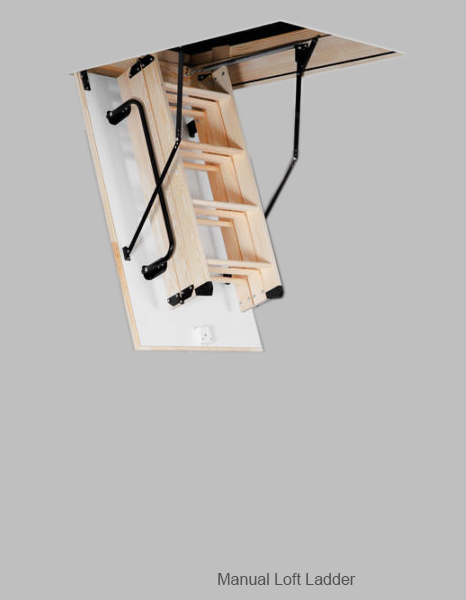 The attic doors & stairs that we offer are listed below:-
Manual Folding Wooden Attic Stairs
This is the most popular attic stairs in our range. Its simple folding mechanism enables it to fold up in 2-3 sections. The sections stack on top of each other on the attic door/loft hatch when its fully closed.
Electric Attic Stairs
We offer 2 types of electric attic stairs, semi-automatic or full electric.
The electric attic stairs work in the same way as the folding attic stairs. With a simple press of a button the ladder will unfold itself.
If you have any questions regarding attic doors & stairs you can get in touch with our expert team for help and advice.