Loft Flooring.
If you want to use your loft for storing heavy items, then you may need to consider reinforcing or strengthening your floor area. It is important that such an important task is carried by experienced, skilled professionals to ensure the maximum safety of your loft area.
The team at Tyrone Attic Stairs install flooring of the highest quality, using 18mm moisture resistant chipboard which is simply perfect for the floor surface of your loft. The grooved nature of this flooring means that we can install a solid, continuous surface without any gaps. We use screws for the installation so any future need for cabling can be easily accommodated for.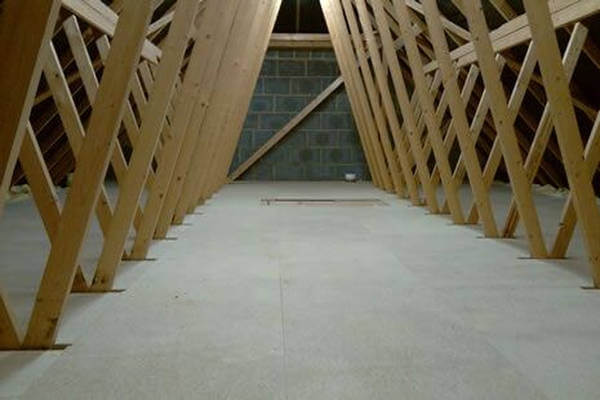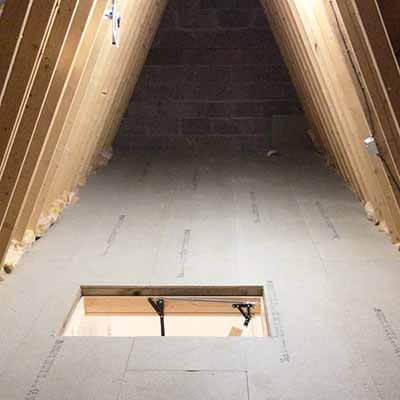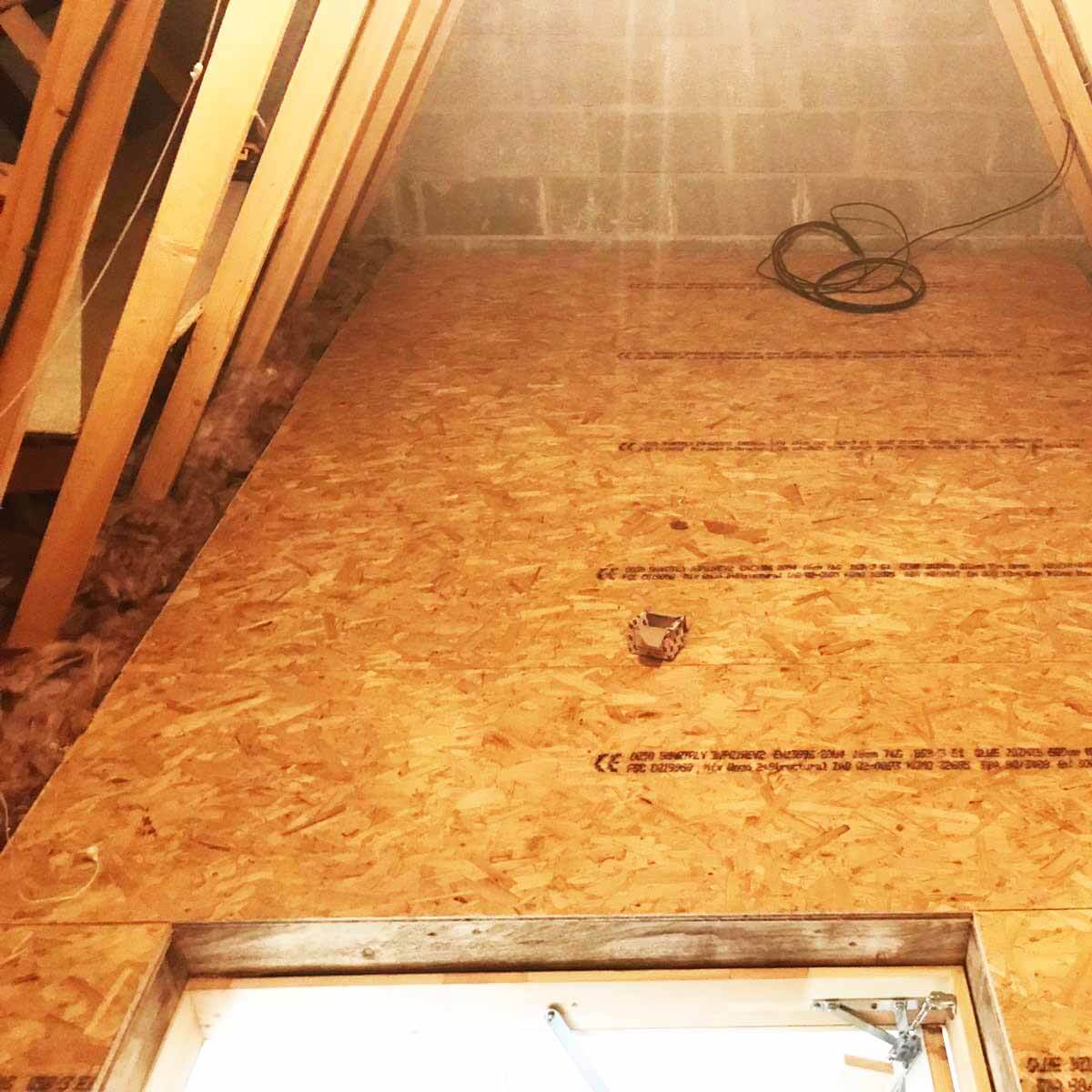 Our loft flooring is a premium quality, affordable service that brings an extra level of safety to your loft or attic space. If you would like to know more about our flooring, or you would like to arrange a free, no obligation survey from one of our expert team, get in touch with us today and we'll be more than happy to help.
All loft ladders include, Non-Slip treads set flush with ladder strings, stile ends, white hatch, three seals and handrail. Plus the possibility Of installing additional accessories.