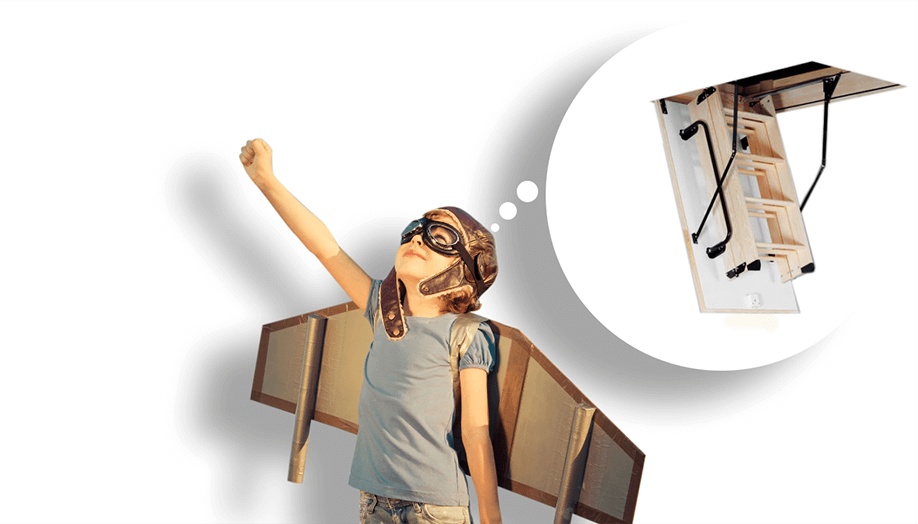 Loft ladder Specialists, Attic Conversions, Fitted Wardrobes, Flooring, Fencing, Decking & more…
Loft Ladders.
We are Northern Ireland, UK & Irelands No1 Loft Ladder Installers. We supply & fit Attic Stairs, Attic Flooring & Lighting throughout the 'whole' of the UK & Ireland.
From arriving at your property to completion we will have your new attic stairs installed usually within 90 minutes.
Why Choose Us?
Supplied & Fitted
Fully Guaranteed
High Insulation Doors
Space Saver Ladders
High Ceiling Ladders
Safety Handrail
Easy Open & Close
Electric Loft Ladders Available with 10 year guarantee.

I am absolutely over the moon with my new attic stairs! My last ones where a death trap which I was scared to use. I was so excited to see how easy I can use these ones myself. Very fast and reliable service and value for money! Thanks again.
Tyrone Attic Stairs.
Loft Conversions.
Turning dreams into reality for over 15 years. A loft conversion is usually the cheapest option to add space to your property in as little as one week.
On average an attic conversions will give you an additional 15 – 20% more room. Almost every house type with a pitched roof is suitable. Contact us today for a quote.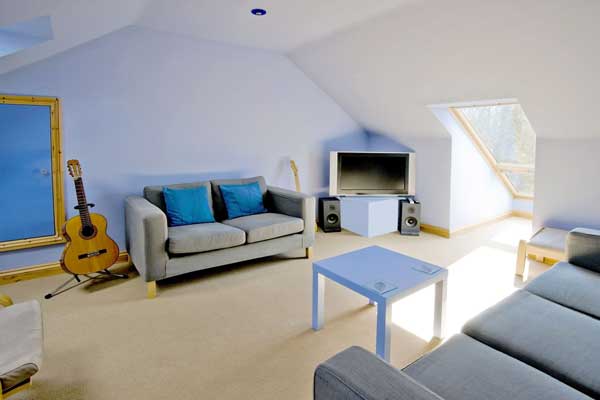 Had a loft conversion done. Unbelievable the end finish was not what I had in mind was so much better. Would highly recommend this company..
Where space is limited and appearance is everything, sliding doors are the perfect solution for any room.
We supply and fit laminated wood flooring and hard wood flooring. Talk with us and one of the team will be glad to help you explore your options.
Decking design, our specialist team will work on a design to give you an area to relax and entertain in style with Friends & Family.
Loft Flooring &.
Loft Insulation.
A fast and cost effective way to retain heat in your home is through improved loft insulation. Tyrone Attic Stairs can re insulate roof spaces within just a few hours.
With 25% of heat loss escaping via the roof this is the first obvious place to improve. Our specialist team have insulated lofts and attics across the UK & Ireland for more than 15 years.
We supply and fit the materials and create minimal disruption. Meaning the only thing you need to do is click on the request a quote button and we will do the rest!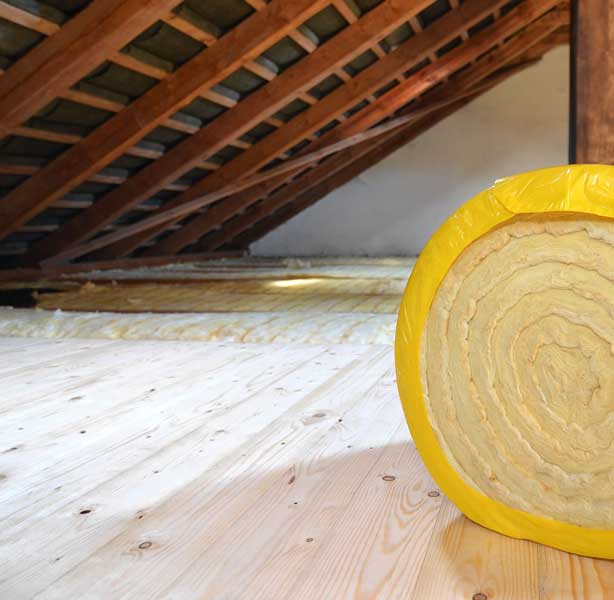 Arranged a survey to check the suitability of my attic and landing! The guys arrived prompt and after 5 mins they had all the info they needed! They were then able to go ahead and fit the stairs straight away which I was happy for them to do! All in all they were done and dusted in 1hr! Left the landing clean and tidy and even though they had to make a wider opening than we had originally u wouldn't know the ceiling had been altered at all! No need to paint touch up or anything! Happy customer indeed!
Tyrone Attic Stairs & Doors provide loft ladders, attic stairs, attic conversions and other joinery services. We service throughout the whole of Northern Ireland including Belfast, Bangor, Ards, Lisburn, Antrim, Ballymena, Larne, Moira, Dunmurray, Omagh, Newtownabbey, Derry, Enniskillen, Dungannon, Ballyclare, Hillsbourogh, Saintfield, Helensbay, Comber, Donaghdee, Glengormley, Tyrone, Armagh, Portadown & Newry. We also serve Donegal, Cavan, Monaghan, Meath, Sligo, Dublin, Longford, Galway, Mayo, Louth & Leitrim. We also do work outside of Ireland: Glasgow, Edinburgh, Livingston and all locations in Scotland. Also covering all locations in England including London, Liverpool, Manchester & Chester Wirral.