Converting One Bedroom into Two
The needs on this project was to turn a large bedroom into 2 rooms, enabling 2 children to have a room each.
We started with temporarily dismantling a sliderobe and removing a small block wall from one side of the room. This opened up an additional area.
After tidying the mess it was onto the stud work to create a dividing wall. Including insulation, plaster board, electrical sockets and skim plaster.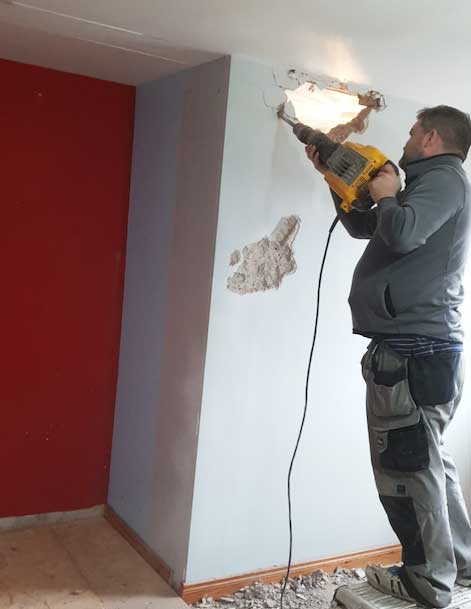 How much does it cost to add a bedroom to a house?
With a bit of forward thinking and using your existing properties footprint and rejigging the internal layout you can achieve an additional bedroom without the need to extend your property or to go for a loft conversion for that additional room. This is where converting one bedroom into two or a rejig of your bedroom area really can benefit the homeowner.
Many homes have larger bedrooms than you would get in a modern new build development. Creating one room into two can be achieved in 2 to 3 days, depending what is involved and client specification / requirements.
If you would like to find out how much it would cost to convert one room into two bedrooms, or redo the whole upstairs layout of your property. Then click the get a quote button below for a fast response from one of the team.
Converting One Bedroom to Two Photos