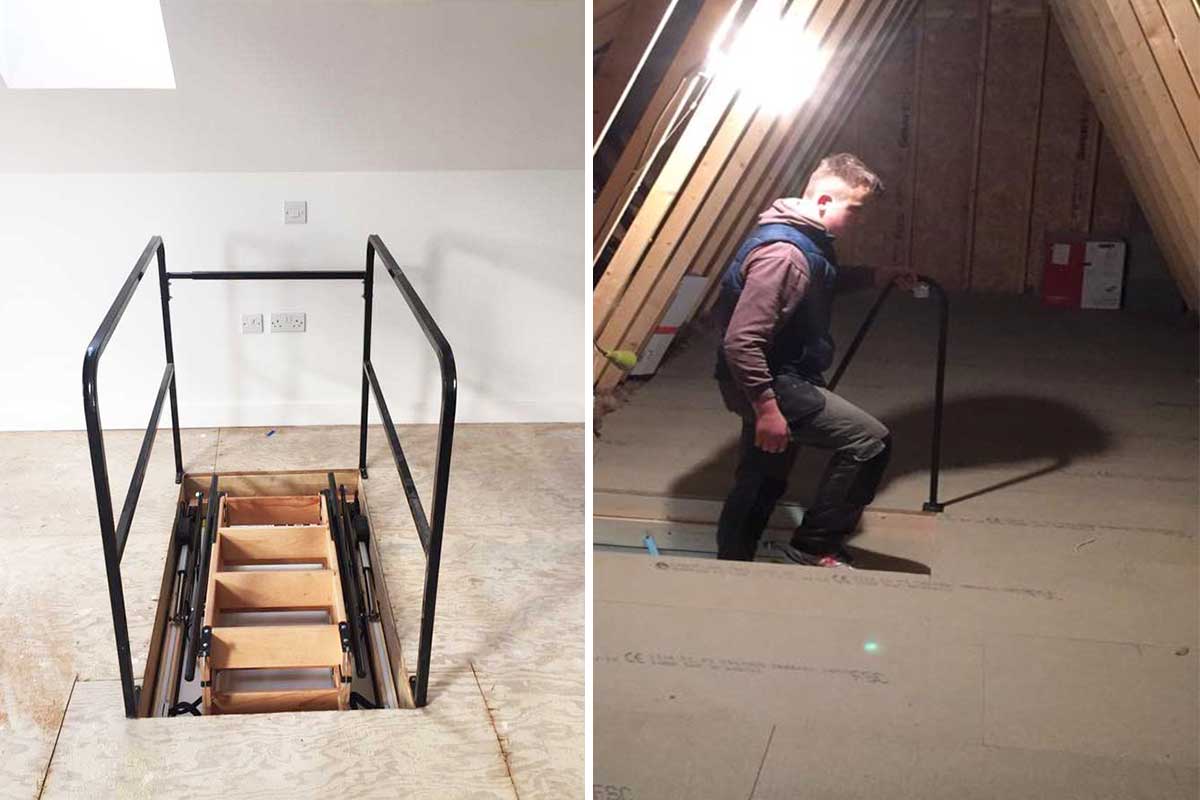 Space Saving Wooden Loft Ladders
We can fit a loft ladder almost anywhere. The Tyrone Attic Stairs Space Saving Wooden Loft Ladders are designed for challenging areas.
Fitting in a challenging position doesn't stop there. The build quality of the Tyrone Attic Stairs Loft Ladders is superior. The hinges have been re-engineered to improve the life and structure integrity of the product.
This continues with the quality of the wood for the steps, the insulated hatch door and the hardwood finish surround. In our opinion after 15 years of installing loft ladders and becoming a market leader the hinging system and lock for opening and closing the hatch in this model is highly superior to spring loaded versions. We have tried and tested almost every brand over the years and are confident that this current model is by far the best.
My Loft Hatch isn't in the Best Location. What are my options?
Depending on your property layout, it may be possible to move your hatch to another location to allow more space. In this instance you would probably go for our standard loft ladder. However, this small loft hatch and ladder will work in so many locations it may more than likely be your best option.
If you are unsure ask us a question anytime, we operate a 7 day fast reply service.
Quick Look at the Space Saver Ladder
A compact modern space saving attic stair which can be installed within as little as one hour. The flexibility of design gives many configuration options within the property. Rarely are we beat for a solution. There is a handrail on the top third of the right hand side for stability.
The Space saver is perfect for challenging positions. It fully extends making a sturdy ladder, when you are finished and ready to close the ladder, it folds neatly away onto the hatch door in 3 – 4 sections depending on the location and specification required.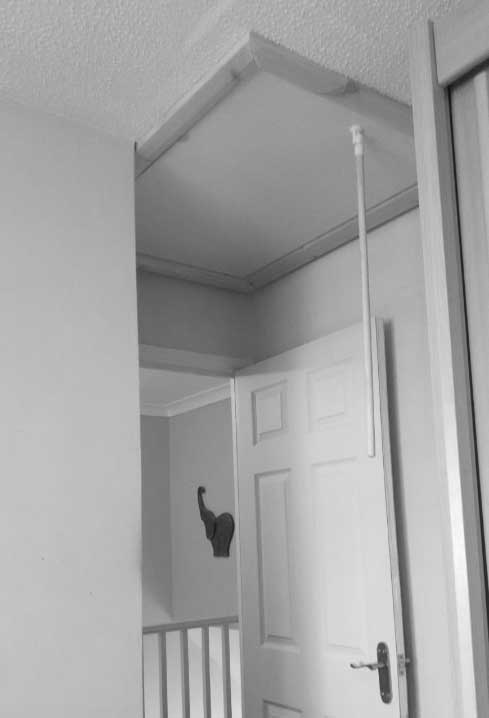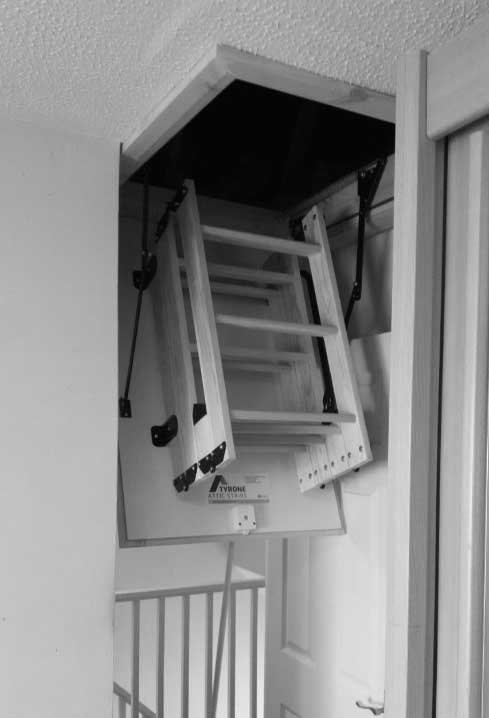 Do I need a Loft Ladder for Small Spaces?
This page is about our space saver ladder. We don't expect you to know instantly what is the best loft ladder to choose for your home. Below these 2 points can help you decide if you require a loft ladder for small spaces.
If you have ceiling space around your hatch door and room to lie down on your landing/hallway floor the likelihood is you don't need a confined spaces ladder.
If you have restricted structural space around your hatch or your hatch is in a bathroom or bedroom, you might need a space saver. A light or fixed smoke alarm close to the hatch in some circumstances means you might need a space saver.
Peace of Mind: We make the process for ordering as simple as possible. If in the unlikely event some information is wrong you have peace of mind knowing the guys come with a fully stocked van and can change the specification or ladder type while on site.
Speak with us today for more information.
Everything we do is quality. We have built our reputation on it. As a family run business we genuinely know and believe that your business is our business. It is important to us that we have complete customer satisfaction. Often people can say similar, however, don't just take our word for it, read 'real people' / past customer reviews on our Facebook. Tyrone Attic Stairs Reviews.
If there is anything we can do for you at any time, click the button below!